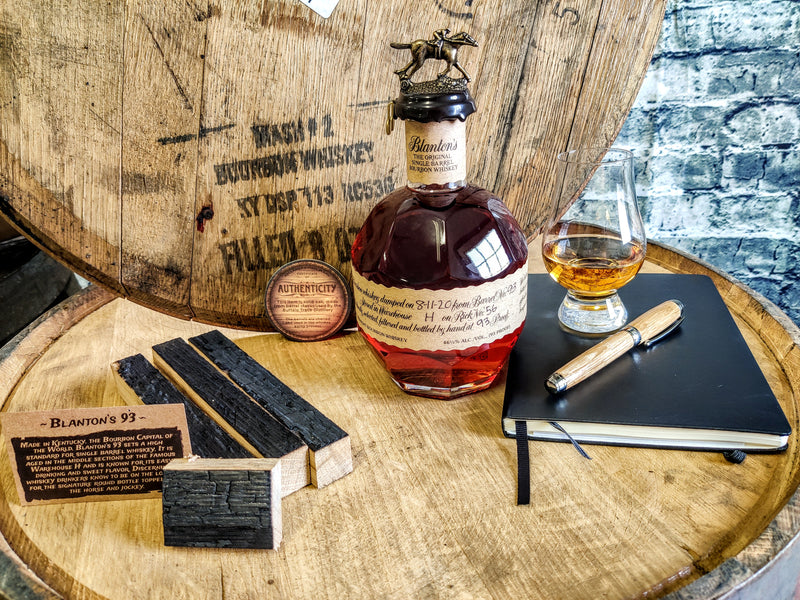 Made in Kentucky, the Bourbon Capital of the World, Blanton's 93 sets a high standard for single barrel whiskey. It is aged in the middle sections of the famous Warehouse H and is known for its easy drinking and sweet flavor. Discerning whiskey drinkers know to be on the lookout for the signature round bottle topped with the horse and jockey.
Ring Blanks are at least 1.25 inch square and .5 inch thick.
Pen Blanks are 6 inches long and at least .75 inches wide with char.  Since the barrels are curved, the blanks are not fully squared.  Makers will be able to produce 2 Sierra/Gatsby sized pens from one blank. 
Each Ring and Pen Blank comes with a Numbered Certificate and Story Card for a polished final presentation of your product.