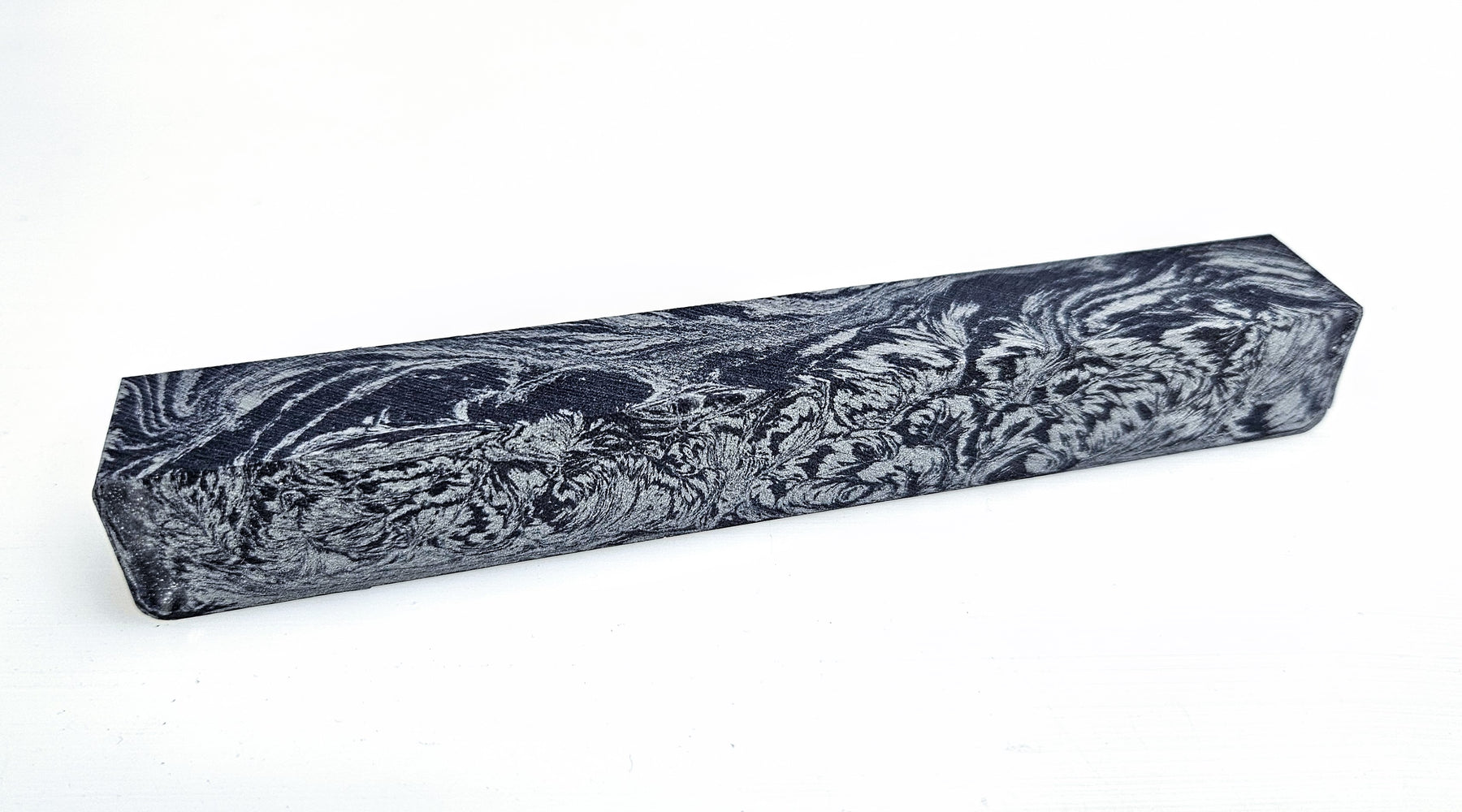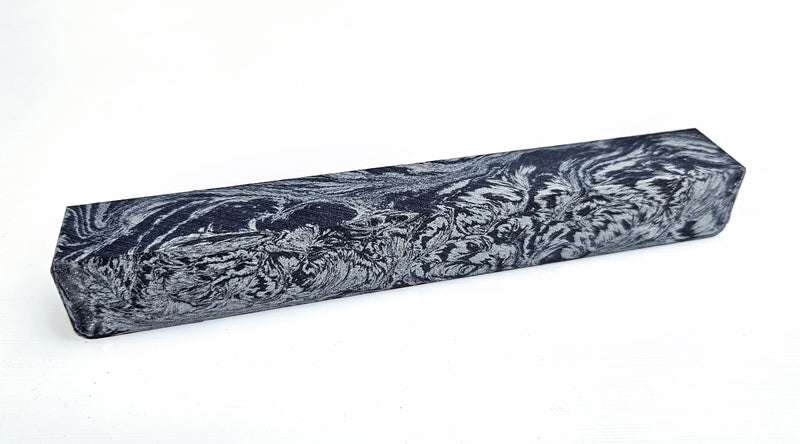 Macro Molecular Metal Blanks Made With Atomized Metal
Family Owned, American Made
Our family is proud to offer our premium (patent pending) DiamondCast® material and US Manufactured pen kits to our fellow pen makers. If we can help in any way please just reach out.
Barrel Wood Blanks and Gifts
★★★★★

Beautiful selection. Fast shipping. Can't wait to make some very nice pens from these

Jo Smith
★★★★★

A chameleon material, this blank is: from one angle gold ore; from another, silver ore; at a third, it is pyrite; and from another, it is all of these and more. Beautiful work, McKenzie Penworks. Keep it up.

Penchant 4
★★★★★

Great blanks perfect for Sierra's and such. A+

Corby Bender
★★★★★

I only wish we could post pictures so I could see what others have done with this and other Diamondcast products. Maybe server space won't allow it. Think about it anyway, Tim. ;-)

Author's name

Los Angeles, CA
FREQUENTLY AKSED QUESTIONS
Diamond Cast blanks have been tested to not add any measurable difference in wear over traditional alumilite pen blanks. As always, best results are achieved by using sharp tools and turning ANY blank will cause the edge to wear. I use an extremely fine powder to ensure your tools are not damaged. Whether you use HSS or Carbide, you'll find that my blanks turn as smoothly as any Alumilite resin blank. 
Diamond Cast blanks are Alumilite blanks that contain real diamond dust reclaimed from diamond cutters. Colors are achieved using a combination of mica powder and liquid dyes. 
Absolutely! I do a minimum order of 6 blanks when doing custom requests. The reason for that is I want to be sure you have an extra in case anything goes wrong. Feel free to use the Contact Form to reach out to me with any requests. 
I've found that painting the inside of the drilled blank is superior to painting tubes. While most blanks are fairly opaque, it is best to paint the inside to get the absolute best colors and ensure no brass is peaking through to ruin that beautiful new pen. Any number of paints could be used but I tend to use Testors model paint for most of my pens. 
Finishing methods are extremely varied and everyone has an opinion on how to best finish a resin pen. Alumilite can be sanded smooth with either traditional sand paper or micro mesh and then buffed for a high gloss finish. If you want to ensure the absolute shiniest finish possible, you may want to consider top coating it with CA glue and then polishing. I personally use high grit automotive wet sand paper (up to 2000 grit) followed by 3M buffing compounds.