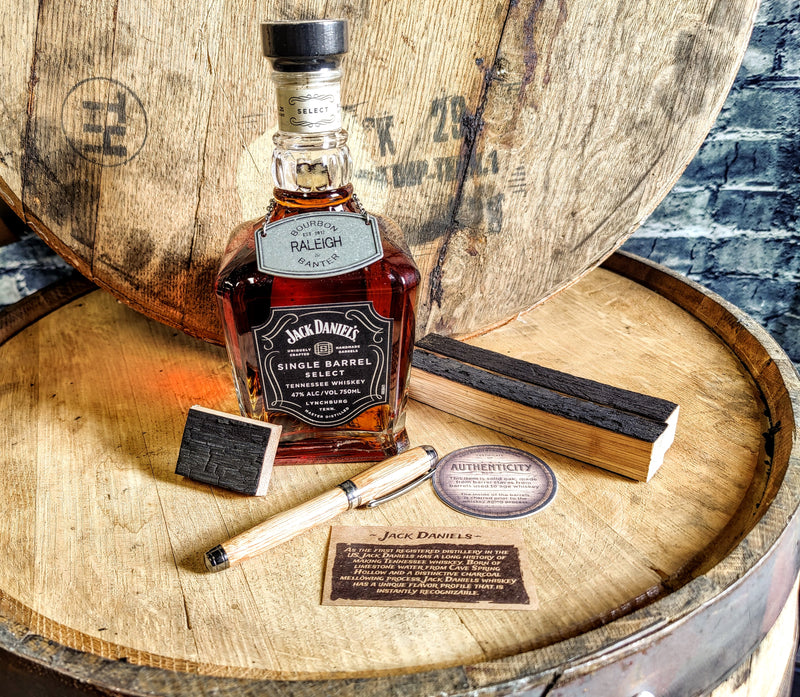 As the first registered distillery in the US, Jack Daniels has a long history of making Tennessee whiskey. Born of limestone water from Cave Spring Hollow and a distinctive charcoal mellowing process, Jack Daniels whiskey has a unique flavor profile that is instantly recognizable.  
Ring Blanks are at least 1.25 inch square and .5 inch thick.
Pen Blanks are 6 inches long and at least .75 inches wide with char.  Since the barrels are curved, the blanks are not fully squared.  Makers will be able to produce 2 Sierra/Gatsby sized pens from one blank. 
Each Ring and Pen Blank comes with a Numbered Certificate and Story Card for a polished final presentation of your product.