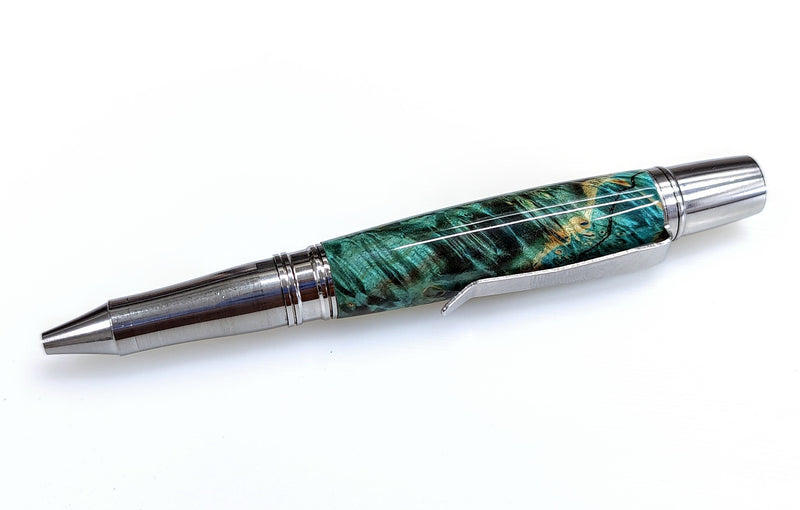 Designed by Constant Laubscher, the Liberty is a single tube kit similar in size to many Sierra clones. It is a top twist pen that uses a Parker style refill. Embedded casters will enjoy the fact that this pen has a slightly thicker body than similar pens of this size.

The pen components are machined from solid stainless steel here in the US. We include a premium Schmidt 900M Black Ink Cartridge with every kit.
Standard Stainless Finish is bright but not mirror polished. We use a machine polishing method to get a bright finish. There may be a few light machining lines that you'd expect to see in stainless steel. If a mirror finish is required you can use standard buffing methods used on pens to buff these to a mirror finish.

Required Drill Bit: 27/64
Tube length: 56mm
Finished Lower Section Diameter: .498"
Finished Top Finial Diameter: .533"


As of December 18, 2021 these kits will ship with standard Sierra length tubes so the refill sticks out the proper amount.
Bushings sold by LaserLinez will not work with this kit. We've made a change to the top diameter so you'll need the McKenzie Penworks Liberty Bushings..