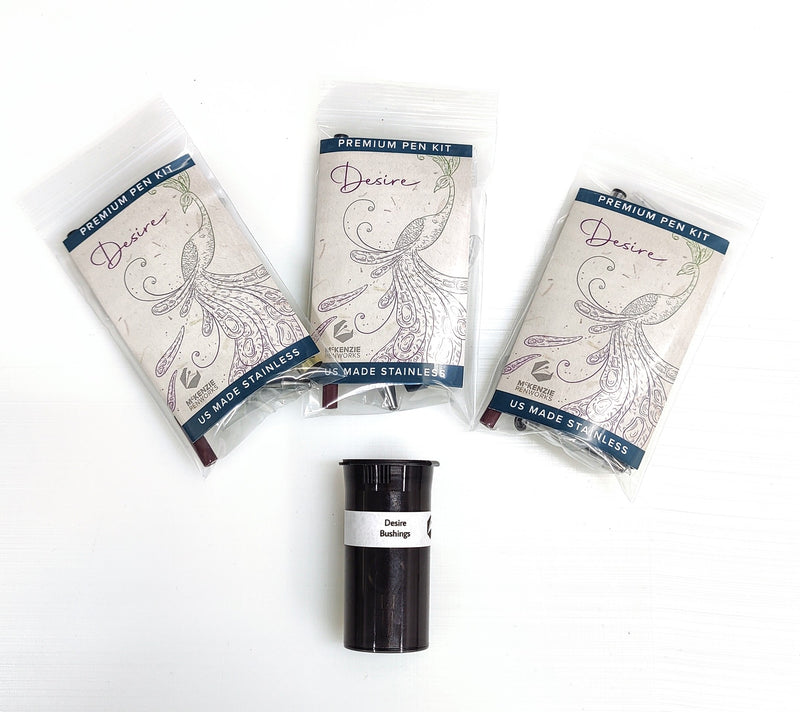 This starter pack includes 3 Desire Pen Kits and Free Bushings!

The Desire pen kit makes a beautiful solid stainless steel capped pen. Available in rollerball or fountain (that one is coming soon...) this pen has classic clean lines and subtle details, a truly timeless design. Our updated version of this pen has a replaceable clip which required a change from the original LaserLinez measurements. You'll want to make sure you have our bushings or turn the measurements provided. 
This kit uses standard Jr. tubes (10.5mm and 12.5mm) so you can use any premade blanks you might use for the imported Jr. kits. The body thickness is .498" and the cap is .588". 

Rollerball kits come standard with premium Schmidt 5888 M black rollerball refill. Fountain pens include Schmidt nibs and K5 convertor.