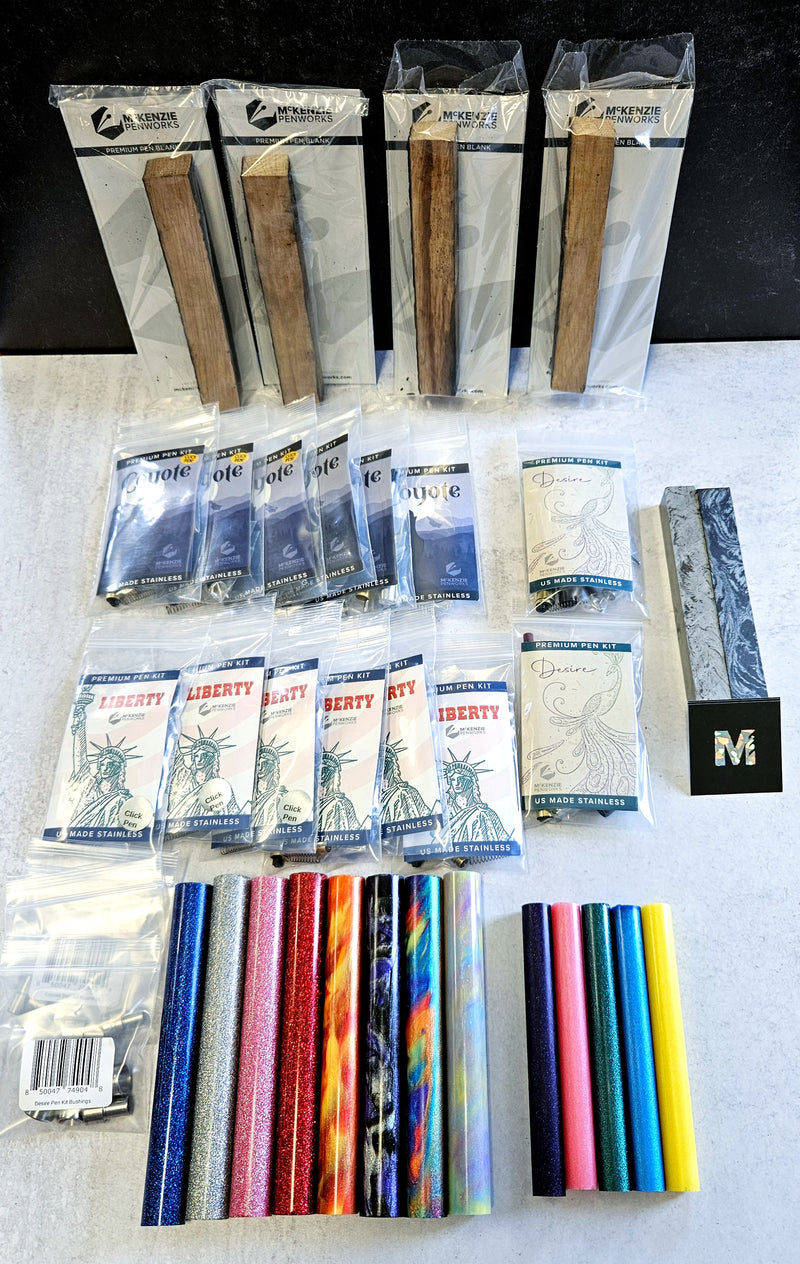 With show season upon us, it's time to stock your table with US made pens! We've put together a bundle with 14 US made pen kits w/bushings and enough blanks to make over 17 pens. (Our 6" long DiamondCast, M3 and Barrel blanks are long enough to make 2 single tube pens each!)
At checkout you can choose ShopPay to pay over time on these! Soften the blow to the wallet.

Bundle Includes:
2 Desire Rollerball Pen Kits - Retail $58
12 Single Tube Pen Kits (3 Twist Coyote, 3 Twist Liberty, 3 Click Coyote, 3 Click Liberty) - Retail value $228
Bushings for all 3 kits - Retail $18
4 Bourbon Barrel Blanks (Elijah Craig, Wild Turkey, Buffalo Trace, and Jack Daniels) w/certs - Retail Value $16
5 Pack Slimline DiamondCast Blanks Assorted Colors - Retail $20
8 DiamondCast Blanks (4 Radiance Series, En Fuego, Carolina Violet, Oil Slick, Unicorn Poop)  - Retail $92
2 M3 Macro-Molecular Metal Blanks - Retail $40
Total Retail Value: $472
If you need to swap out some colors or request what color M3 we send just put it in the comments of your order. We'll do our best to fill custom requests but may be out of something since this isn't tied to our individual inventory.